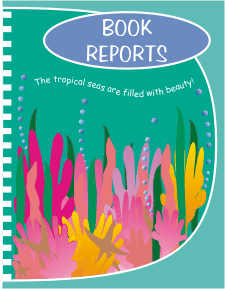 Book Reports
COURSE CONTENTS
Textbook
186 Lessons
Daily lesson plan schedules
Teacher instructions
Student instructions
Practice exercises
Answers for textbook
29 Writing worksheets
29 Book report forms
Correcting book report instructions
Editing instructions
Editing charts
Grading charts
Grading instructions
Tests
Answers for tests
All contents are spiral bound in one book.
#13030 BOOK REPORTS: $42.00
(For students in grades 4-12)
Sample Textbook Pages
REVIEWS
We are finding that many things in our Christian culture are just as pagan as the world and are choosing to find joy in celebrating exactly as the Bible commands us. More than anything, I personally wanted to thank you for the quality resources you provide, and I truly appreciate the stance that I see you are taking in your company. It is truly my pleasure to support you and buy your resources to teach my 5 children with. May you be most blessed!
Mrs. Jibben
© 1990-2018 Resurrection Resources Publishing